Empower Employees, Customers & Partners With Salesforce Apps Designed For Engagement
A Powerful Suite Of Purpose-Built Solutions For Anytime, Anywhere Collaboration & Knowledge Access

Greater agility, efficiency and predictability in support processes
Cadalys designed our suite of native engagement solutions to extend the power of Salesforce to deliver a frictionless experience across the employee, customer and partner lifecycle on a unified platform. From providing personalized onboarding and reboarding processes, to offering predictive search and intuitive help options to enabling seamless service management and delivery, the EngageIQ apps brings anytime, anywhere access to keep users informed, connected and productive in an all-digital world.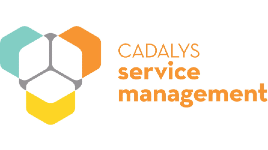 Cadalys Service Management delivers out-of-the-box ITIL processes designed to inform any service delivery function, from internal help desks to customer-facing service operations.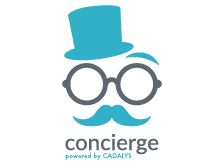 Cadalys Concierge integrates seamlessly with Salesforce to provide superior automation for dynamic self-service, ticketing and knowledge management.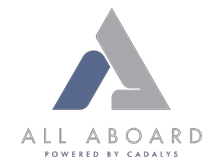 All Aboard provides unified onboarding, reboarding, transfer and offboarding capabilities to drive a culture of trust, collaboration and growth for the workplace of today and tomorrow. Also available on Work.com.
EngageIQ - A Unified Platform for Digital Engagement
The EngageIQ suite extends the power of Salesforce for companies to deliver a fully connected, collaborative experience for employees, customers and partners. Our apps were built completely on the Salesforce platform to enable superior onboarding/re-boarding, intelligent search and knowledge and efficient service and support in a unified, highly efficient manner.