Cadalys Service Management™
Native, ITIL®-Ready ITSM App seamlessly works with Salesforce to deliver superior service and support to employees and customers.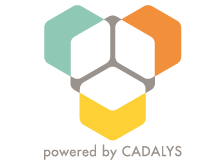 The Premier ITSM App for Salesforce Customers
Built entirely on the world's most powerful platform, Cadalys Service Management delivers immediate value for Salesforce customers with out-of-the-box ITIL processes designed to drive Continual Service Improvement (CSI) for any service delivery function, from internal help desks that support the IT needs of employees, to customer-facing operations that serve clients. Our core ITSM capabilities are designed to identify process improvement, automate routine tasks and anticipate and proactively address the issues that negatively impact both productivity and profits.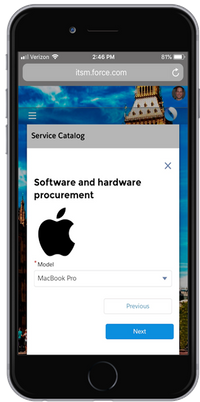 Service Catalog
Manage the services and service offerings for your employees, customers and partners. Identify gaps in your service offerings and provide superior value.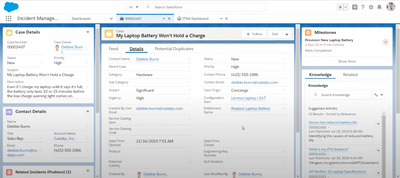 Incident Management
Leverage powerful routing, workflow and collaboration capabilities to minimize disruptions and ensure your users are able to get back to work quickly.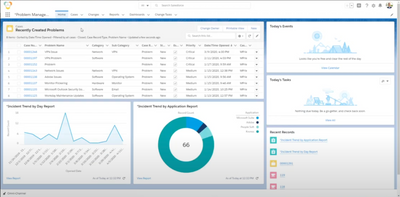 Problem Management
Bring together your team's collective knowledge to quickly identify, address and prevent future incidents with Problem Management.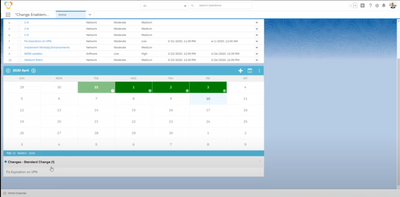 Change Enablement
Ensure risks are properly assessed and manage a change schedule to maximize the benefit of successful service and product changes.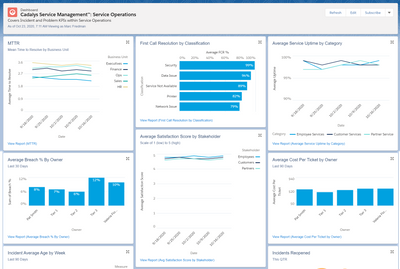 Insight Engine
The Insight Engine uses Salesforce's powerful reporting and dashboard capabilities to give service providers, support teams and executive leadership the insights needed to provide superior service more efficiently.
CMDB
Manage all of the assets (hardware, software, documentation, people, and the relationships between them) required to successfully run your business in one place. Seamlessly integrate your existing assets into your Cadalys Service Management CMDB using Salesforce's powerful APIs and integration capabilities.
Salesforce Lightning Standard
From day one, we've supported Salesforce Lightning and will continue to build according to Salesforce Lightning best practices so you enjoy the benefits of a leading modern user interface.
Simple Pricing
Abandon the complex pricing you're used to, and adopt a new approach to buying your ITSM software. Contact us to learn how we've simplified the ITSM purchasing and setup process.
What Customers Are Saying About Cadalys Service Management...

Check Out Our Purpose-Built Engagement Solutions Today